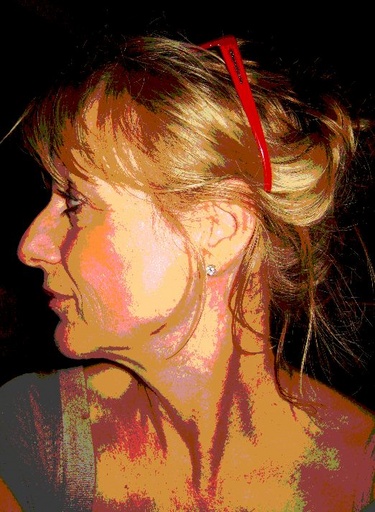 ARS GRATIA ARTIST
Art for Art's sake

OLGA VAN DIJK (1955)
[pronounce 'van Dyke'] is a Dutch contemporary abstract Artist. 

She grew up in the Netherlands, near Amsterdam, and lived there for over 30 years.
She earned her teaching degrees in Hilversum, Holland and taught in a variety of settings.

Almost 20 years ago the van Dijk's decided to live abroad.
They lived in Italy, Germany and Switzerland.
During that time she taught Art and Music at different International Schools.

Moving to the USA van Dijk lived with her family in Michigan, Pennsylvania and Georgia.
In spring of 2004 she was the founder of the still ongoing gallery sized art shows in the Smith Northview Hospital (Valdosta, GA) featuring local and regional artists in the hospital's lobby and hallways. 


She is a proud member of different Art Associations in the USA Pennsylvania (CBK) such as the Chester Country Art Association (CCAA), the Center for Creative Arts (CCArts), the Delaware Center for the Creative Arts (DCCA) and she is an active member and participant of the Art Studio Group New Garden Art Associon (NGAA) and the Delaware Foundation for the Visual Arts (DFVA)

She is an art instructor at the University of Delaware, Wilmington (Academy for Life Long Learning) where she enjoys teaching Abstracts and Collage/Paintings.
She also teaches collages at the Center for Creative Arts.
She also teaches private students at OLGarts STUDIO.